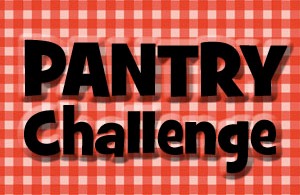 We have actually been doing a little of this in January as we have been cleaning the freezer out somewhat. It needs to be defrosted soon so we will continue this. I am also trying to use up things that have expiration dates that are getting close. This is a good challenge if you are trying to cut your budget and use up product from your pantry and freezer.
What a Pantry Challenge is NOT
It is NOT a total abstinence of grocery shopping.
It is NOT putting stockpiling on hold.
It is NOT oatmeal and rice and beans until the cows come home.
What a Pantry Challenge IS...
A pantry challenge is a focused, but limited, time to "eat from the pantry." Rather than buying groceries like you normally would, You would focus on what you already have. You would build your menus around the ingredients you have been avoiding using.
Check out these sites for more information. I am hoping to share some ideas and recipes as I go with this. I will be inventorying the pantry and freezer and planning menus around what I have. I will be replenishing some basic things as I run out... such as flour, eggs, milk, some other staples that are needed to create meals on a regular basis but the goal is to use as much of what I already have as possible.
It is part of my "use what you have" mentality that I have been seeking to do more of in all areas of my life.
Here are some other links of note on this topic...